William Grant of Trois-Rivieres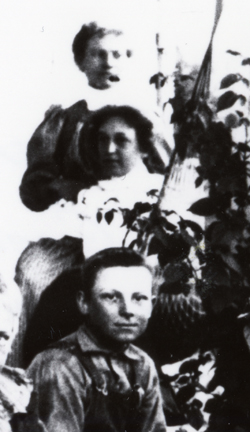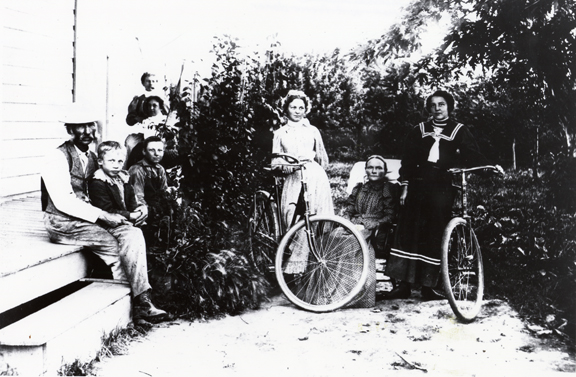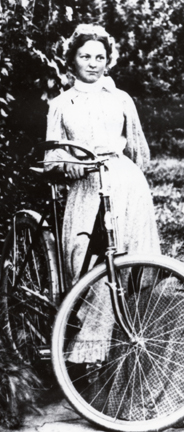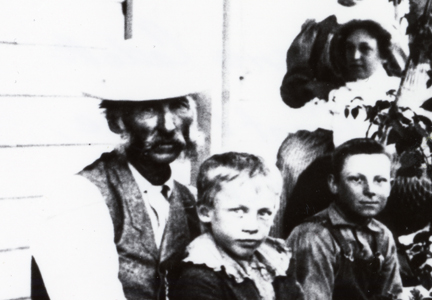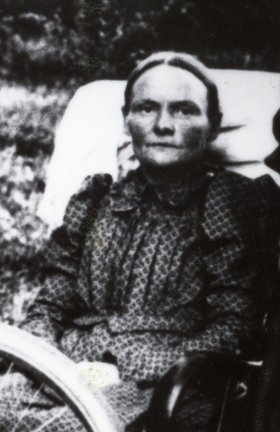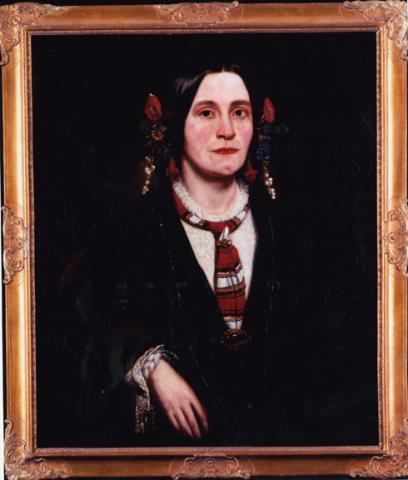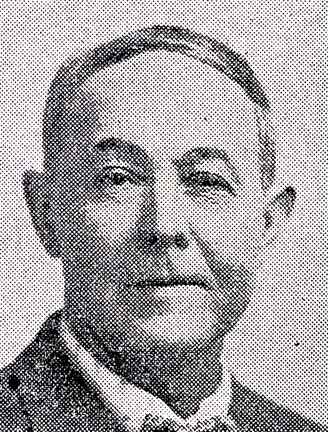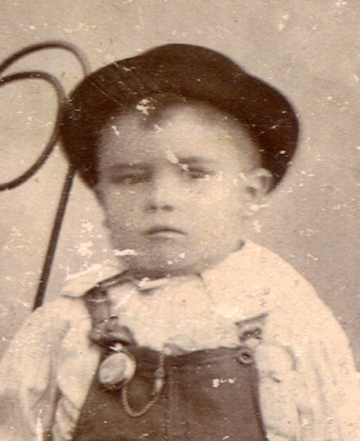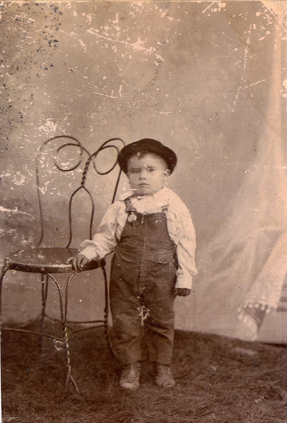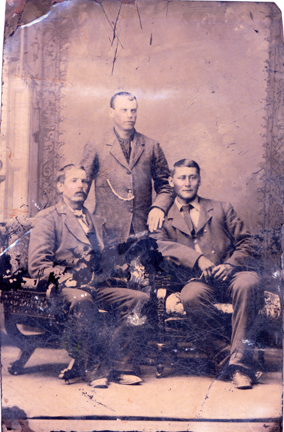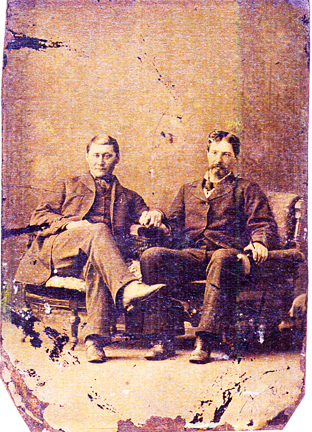 LaVatta (c1818-1824 – Sept. 27, 1896)/McAllister (c1856 – c1950?)
The origin of the LaVatta name is unknown.  What is known is Thomas LaVatta was known as the "redheaded Spaniard " originating from what was identified variously in the 1800s as Mexico and New Mexico; a multilingual trader between Montana and Utah, a translator and "the father of all the LaVattas".  Before Thomas there is no history of the LaVatta surname.  Current descendants of Thomas relate 'memories' of him being of Spanish and/or French descent, and somehow being related to Sacajewea.  Some are familiar with a James J. McAllister and believe he was a LaVatta.

Recently, I read an autobiography of James J. McAllister printed in three installments of the Idaho Sunday Statesman: May 6, 13 & 20, 1928. According to this, McAllister was born c1856 and at age 5 was abducted from his home (below what became Fort Benton) by a wealthy planter, Thomas McAllister, and raised at Holly Springs, Miss.  McAllister eventually discovers his Idaho roots and relates his history.  In 1774, his great grandfather, a LaValle, and two other French men, Narceese Charbonneau and a priest named Joseph Nadeau, came to the San Diego mission area of California aboard a Spanish supply ship. Planning to go to Montreal, they left the Spaniards and travelled through what is now California and Oregon and wintered with Monobannock, Yohuskin and and Walapin Indians at what is now Boise, Idaho.  None of the men reached Montreal.

Lavalle married a French-Monobannock woman and lived in the Deer Lodge Valley. They had a son they sent to Montreal to become a priest but instead married an Enlish lady in Montreal. Their only child was a daughter who married a French Trader – McAllister's father. The first name of the great grandfather LaValle, or his son and his wife, or the name of the daughter or the man she married are not mentioned.
Nadeau married a Shoshone woman and raised one son who had two sons, Joe and Charles, who changed their surname to Rainey.

McAllister's story relates Charbonneau was killed by Indians and buried north of the forks of Five Mile and Cottonwood Creeks; Charbonneau had married in France and had a son, Toussaint Charbonneau. Toussaint left France to join his father by way of Montreal but when he reached the Mississippi he but was unable to reach his father due to warring Indians in the area. He settled on the Mississippi and became a trader. According to McAllister, this Toussaint Charbonneau was the husband of Sacajewea who became part of the Lewis & Clark expedition.

When Narcisse Charbonneau was buried, a skin map was made identifying landmarks of the area. Later, this skin map became the inside of the jacket being worn by McAllister when he was abducted. Later still, this map was used by McAllister to locate Charbonneau's grave, the treasure buried, identify his home and to homestead in the Boise area. The jacket was later donated to the Idaho State Historical Society. His story goes on to tell of his very adventurous life, including his presence at the camp of Sitting Bull during the Battle of Little Big Horn, his friendship with Buffalo Bill, meeting President Harrison, meeting a very elderly Sacajewea at Washakee and hearing her stories of Lewis & Clark's expedition.

Research has supported most of McAllister's details and dates.  Those not supported were some of the details of Charbanneau's family.  The Charbonneau who was husband of Sacajewea was born in Quebec and was the son of Jean Baptiste Charbonneau and Marguerite Deniau.  An explanation for this error is the story may have become distorted over time.  Also noteworthy is that Quebec was known as New France and was often misreferenced as France.   A record found recentlyhas proven Sacajewea died in 1812.  There are documented stories of an old woman at Washakee during that period who assumed Sacajewea's name and told stories of the Lewis and Clark expedition. It is possible McAllister met and listened to the stories of the old woman, unaware she was not Sacajewea.

Based on McAllister's story, my conclusion is, the only way McAllister could have been connected to the LaVatta family is if his grandmother (an only child) had married a LaVatta. As names are missing, the only means of proving such a LaVatta connection would be by researching McAllister's parents and descendants, land records, census and reservation records. The results of future research may not necessarily bring us any closer to identifying the origin of the LaVatta surname.
Any information about James J. McAllister will be appreciated.  Please contact: anitas@northwestel.net   OR  Anita Grant Steele, 34 Hart Crescent, Whitehorse, Yukon, Y1A-4R4, Canada

(L) William Grant, son of John F. Grant & Quarra        (R) William Grant, son of John F. Grant & Quarra
(R) Unidentified. First name looks  like Marim.            (C) First name: Louis.  Surname looks like Bernasdene. Perhaps Bernardin(e).
Perhaps Marim, Marin, Marty, Martin, Morty.              (L)  First name: Napolian.  Surname looks like Geradine. Perhaps Germain(e).
Surname looks like Gourlay.  Perhaps Gourlay,                     Perhaps intended Berna(r)dine(e).
Gourlet, Goudry or a variation of.
William Grant was born October 1,1856.  Some references say St. Charles, Manitoba; others say the U.S.  His mother, Quarra, was a sister of ChiefTendoy of the Lemhi; she was Johnny Grant's second spouse.  William Married Oxilia/Auxilia Bernardin. It is believed they married in Manitoba, but no marriage record has been found to confirm or challenge this. 
In spite of forensic testing the identities of three of the young men remain elusive.
The age of the gentlemen suggests the photos were taken about the time of William and Oxilia's marriage.  Perhaps the unidentified

gents are William's best men and/or relations of the the bride. 
Oxilia Bernardin was one of at least five children of Joseph Bernardin and Marie Peloquin. This information and the names of these Oxilia Bernardin siblings were recently provided: Edouard Bernardin, Louis Bernardin and Dositee Bernardin.  A sister of Joseph Bernardin, Marie Louise Bernardin, married Paul Girardin. Their children included Olivia Girardin, Simeon Girardin, Edouard Girardin and Napoleon Girardin who married Onsime Allard.  The names Simeon and Onsime are male and female variations of the name Simon, which in turn could possibly be shortened to a nickname, Monty.
The unidentified gentlemen in the pictures may be Oxilia's brother, Louis Bernardin, and her first cousin, Napoleon Girardin. It's also possible the name Monty may be Oxilia's first cousin, Simeon Girardin.  To date, however, there are no other pictures of any of these young men to compare to the above pictures.
Type: Tintypes
Credit: Connie Stewart
If anyone can identify any of these subjects, provide additional pictures of the subjects, or provide any information relating to Johnny Grant's or the Bernardin or Girardin families please contact me.                    
[Contact: Anita Grant Steele. 34 Hart Crescent, Whitehorse, YT, Y1A-4R4, Phone 867-667-4675, Email  anitas@northwestel.net  ]
Mary Magee - Detail
Daughter of Julia Grant Magee, daughter of James Cuthbert Grant & Marie Cadotte.

Date of Birth:
Place of Birth:
Siblings:

Married: 

Date & place of marriage:
Date & place of death:
Children:
Boy: Unidentified except as James.   (R) Detail
Thought to be a LaVatta.  Perhaps James J. McAllister?

Credit: Mary Brownley

Boy & women in background: Unidentified
Women with bicycles: Unidentified
The above oil on canvas paintings, known only as the Scotsman and the Metis woman (They were believed to be a married couple.) were bought from Walker's Auction, November 18, 1993.  There is no record available stating who the previous owners were.  From 1993 until 2002, both paintings were owned and on display at Donehue & Bousquet, Ottawa, Ontario, Canada.  The paintings were sold in 2002 to an undisclosed purchaser. 

Neither of the paintings are signed in front or dated.  If signed or dated on the backs, the signatures may be hidden under protective covering.
Both paintings measure 29"x33"
The frames are original and identical to one another.
I am very interested in: (1) positively determining the identities of subjects             (2) identifying the artist
                                   (3) identifying the date and place they were painted           (4) finding any additional background.
I think I know who this couple is, but I need more information to confirm or disprove.  If anyone has any information, please contact me: anitas@northwestel.net   OR  Anita Grant Steele, 34 Hart Crescent, Whitehorse, Yukon, Y1A-4R4, Canada

James Cuthbert Grant - Detail  (adult, sitting)
Son of James Cuthbert Grant & Marie Cadotte
Date of birth:
Place of birth:
Siblings: Mary, Richard,
Married:
Date of marriage:
Place of marriage:
Children: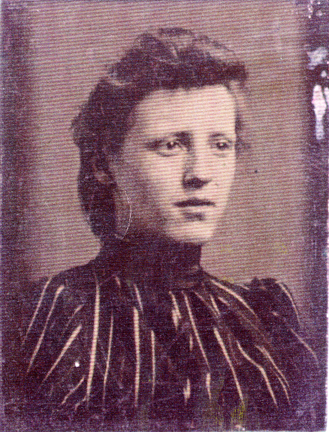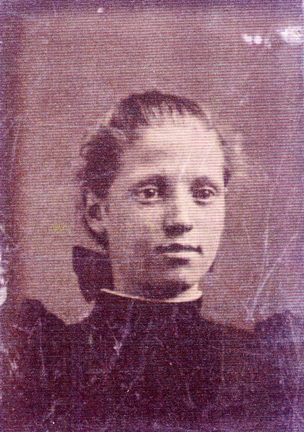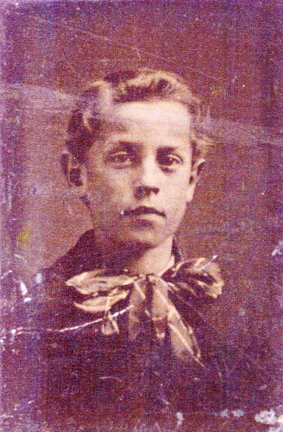 All three of these subjects are unidentified.  These tintypes, the two above of William Grant with the three unidentified gentlemen, and the tintypes of John F. Grant and wife, Clotilde Bruneau (See 'Grant Photos') are part of a collection belonging to Connie Stewart.  The three immediately above are possibly also children of John F. Grant.  While they appear obviously related, it is unknown if they are three siblings; if the younger girl and young woman are the same person; if the young woman is the mother of the girl and the boy.  The tie worn by the boy appears to be the same fabric and pattern as the young woman's dress, suggesting he may be her son.  Tintypes were in use from approximately 1854 until the 1950s.
Currently Not In Any Particular Order
Double-click to edit text, or drag to move.
(R) Richard Grant
Son of James Cuthbert Grant & Marie Cadotte
Other gentlemen: Unidentified